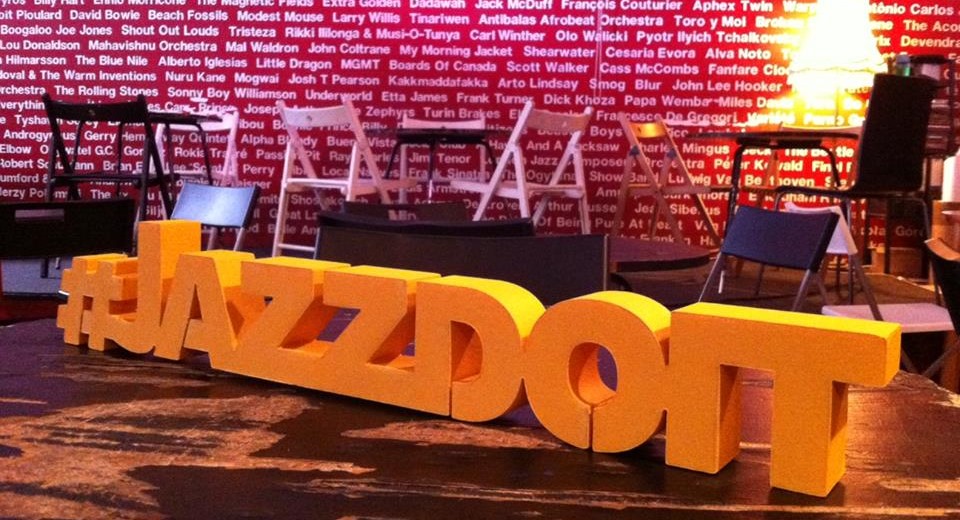 Akcja RadioJAZZ.FM – Reaktywacja! będzie trwać do 14 czerwca
Szczegóły znajdziecie na: www.wspieram.to/RadioJAZZ.FM
"Po prawie 6 latach istnienia internetowego RadioJAZZ.FM, które od początku działało wolontariacko i niekomercyjnie, z uwagi na brak funduszy na czynsz, stary awaryjny sprzęt, uniemożliwiający prowadzenie audycji byliśmy zmuszeni zawiesić naszą działalność do czasu, gdy będziemy w stanie ruszyć ponownie z pełną mocą.
Liczymy, że wspólnie uda się REAKTYWACJA RadioJAZZ.FM
Istniejemy dla Was. I dzięki Wam.
NA CO ZBIERAMY?
Jesteśmy zgraną ekipą, która ma silne dziennikarskie zaplecze oraz zna środowisko jazzowe w Polsce. Od działania na pełnych obrotach dzieli nas tylko parę rzeczy ­ – profesjonalny sprzęt radiowy oraz fundusze na czynsz za wynajem lokalu. Marzymy także o przejrzystej stronie internetowej oraz aplikacji mobilnej, na które potrzeba dodatkowych środków. To niewiele, ale jako niekomercyjne internetowe radio, które nie opiera swojego funkcjonowania na reklamach, nie jesteśmy w stanie samodzielnie zakupić nowego sprzętu i mieć pewność, że przynajmniej przez najbliższe kilkanaście miesięcy opłacimy czynsz.
ILE ZBIERAMY?
30 000 zł – pozwoli nam na reaktywację internetowego radia
Jeśli zbierzemy 40 000 zł – dodatkowo utworzymy nową, przejrzystą stronę internetową i aplikację na komórki
JAK MOŻESZ POMÓC?
♫ wpłać dowolną kwotę na nasze konto w portalu wspieram.to (każda, nawet najmniejsza kwota ma znaczenie!)
//wejdź na projekt – wybierz nagrodę – zapłać za nią//
♫ udostępnij wydarzenie lub wpis z linkiem do akcjiwww.wspieram.to/RadioJAZZ.FM na profilu fb, na twitterze i wszędzie, gdzie możesz (im więcej osób o nas usłyszy, tym wieksza szansa na sukces Akcji)
♫ zaproś swoich znajomych do wzięcia udziału w wydarzeniu i w Akcji
♫ jeśli masz ochotę – zrób sobie zdjęcie z #jazzdoit i wrzuć je na stronę wydarzenia! będzie to wyraz Twojego poparcia dla naszej Akcji Emotikon smile"
#JAZZDOIT
▂▂▂▂▂▂▂▂▂▂▂▂▂▂▂▂▂▂▂▂▂▂▂▂▂▂▂▂▂▂▂▂▂
English version
RadioJAZZ.FM – Reactivation! #jazzdoit
This is a call for action. You can help us to reactivate the one and only non-commercial, artistic and free to listen Polish Jazz Radio –RadioJAZZ.FM.
RadioJAZZ.FM Reactivation will last until 14 June
Details can be found at: www.wspieram.to/RadioJAZZ.FM
After almost 6 years of voluntarily running online RadioJAZZ.FM with several hour of human-run shows by several best Polish jazz journalists, due to lack of funds for rent, patching aged equipment, struggling with technical iisues not allowing us to deliver best quality signal,we were forced to suspend our operations until we are able to move again at full power.
We hope that together we succeed in Reactivation of RadioJAZZ.FM
We exists for you. And thanks to you.
WHAT DO WE COLLECT MONEY FOR?
We are a harmonious team that has a strong journalistic experience and passion to improvised music. We are also fully immersed into jazz community in Poland. To operate in quality, that good music deserves, we, volunteers of RadioJAZ.FM need just couple of things – some professional radio equipment and funds for the rent of studio space. We also dream to redesign our web page and to have funds to prepare mobile application to help you listen to our shows wherever you are around the world. It's not much, but as a non-profit Internet radio that its operation does not rely on advertising, we are not in a position to purchase new equipment and make sure that at least for the next several months we will pay the rent.
HOW MUCH MONEY DO WE NEED?
30 000 zł – will allow us to reactivate Internet radio
If we will get 40 000 zł – additionally we will create a new website and mobile application
HOW YOU CAN HELP?
♫ please transfer any amount to our account in the portal wspieram.to (each, even the smallest amount does matter!)
// Go to the project web site – select the prize – pay for it //
♫ Share the event or post a link to sharewww.wspieram.to/RadioJAZZ.FM in Your Facebook Profile, twitter and enywhere, where you can (the more people will hear about us, the greater the chance of success of our Action).
♫ Invite your friends to participate in our Action.
♫ if you like so – take a picture with #jazzdoit and put them on the event page! it will be an expression of your support for our Action)
#JAZZDOIT