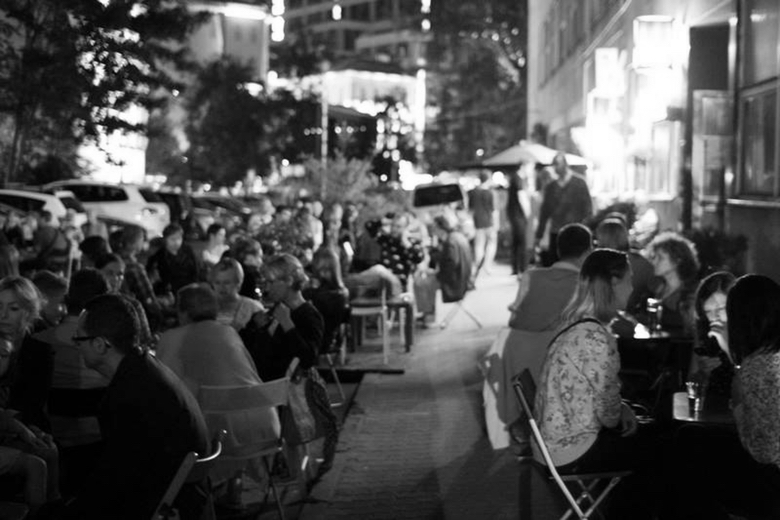 Szanowni Goście,
28.02.2017 będzie ostatnim dniem Pardon, To Tu w obecnej lokalizacji. Przez 6 lat Naszej obecności na Placu Grzybowskim wiedzieliśmy, że w pewnym momencie budynek w którym się znajdujemy, będzie przeznaczony do rozbiórki. Właśnie nadszedł ten czas, kiedy dzielą Nas jedynie tygodnie, przed pożegnaniem z Placem Grzybowskim.
Niemniej chcemy kontynuować Naszą działalność, (wciąż pod szyldem Pardon, To Tu) w związku z czym od 6 tygodni intensywnie poszukujemy nowej lokalizacji. Zależy nam na czasie, a zatem jesteśmy otwarci na wszelkie podpowiedzi i propozycje. (Wiadomości w tej sprawie można przesyłać na skrzynkę pocztową naszej strony Facebook'owej).
Nie chcemy tracić czasu na podsumowania, wspomnienia i pożegnalne imprezy, aczkolwiek w imieniu całego zespołu "Pardon, To Tu", chcielibyśmy Wam wszystkim podziękować za te pierwsze 6 lat, które z Nami spędziliście.
Niestety przeprowadzka do nowego miejsca jest nieunikniona, ale obiecujemy sobie, że ta zmiana pozwoli na większą swobodę w planowaniu Naszych artystycznych wydarzeń (koncerty, warsztaty plastyczne dla dzieci, spotkania autorskie [przy okazji zapraszamy za tydzień na Spotkanie autorskie z Filipem Springerem, itp.).
Zdajemy sobie sprawę, że najtrudniejsze będzie dla Nas przeniesienie ducha Pardon, To Tu w nowe miejsce. Zrobimy jednak wszystko aby utrzymać Nasz charakter. Liczymy na Wasze wsparcie!
Trzymajcie kciuki
P.S. Zostało nam niespełna 7 tygodni…
Daniel Radtke (właściciel)
Magdalena Dudek (manager)
Zespół "Pardon, To Tu"

Dear guests,
28th February 2017 will be the last day of Pardon, To Tu in it's current location. For 6 years of our presence at the Grzybowski Square we knew that at some point the building will be scheduled for demolition. Now is the time and we are just weeks away to say goodbye to the Grzybowski Square.
However, we want to continue our work (still under the Pardon, To Tu name) and therefore since 6 weeks we are in an extensive search of our new location. We have to care about time, so we are open for any hints or proposals for the new location for "Pardon, To Tu". (Messages on that matter you may send to our Facebook mail box)
We don't want to waste time for summaries, memories and farewell parties, although on behalf of the whole "Pardon, To Tu" – team, we would like to take this opportunity to say thank you for the first 6 years you've spent with us.
Unfortunately the move to a new space is inevitable, but we expect that this change will make possible a wider freedom in planing of ours artistic events (concerts, children's art workshops, author meetings [just in case, in one week we invite you to this Spotkanie autorskie z Filipem Springerem)

We are aware, the most difficult thing will be the relocation of the "Pardon, To Tu's" spirit into the new space. However we will do everything to maintain our spirit and character. We are counting on your support.
Keep your fingers crossed
PS.: Less than 7 weeks left…
Daniel Radtke (owner)
Magdalena Dudek (manager)
Pardon, To Tu – Team